This post has been viewed 2936 times
.
Printable Version
Email to a Friend
Subscribe: Email, RSS
Date Change Due to Weather for Fall Festival
Posted on Mon, Sep 2, 2019
Sat., Oct. 26, 4-7 PM * Food, Fun, Games - all free!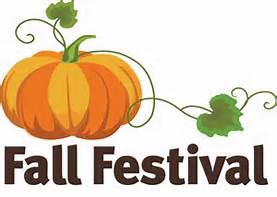 We will hold our annual Fall Festival on Sat., Oct. 26, 4-7 PM at the church. There will be
games & prizes, food, bingo,a hay ride & more! No charge for the food or games!
No messages have been posted.
You must first create an account to post.