This post has been viewed 152 times
.
Printable Version
Email to a Friend
Subscribe: Email, RSS
November Gospel Sing
Posted on Sun, Oct 1, 2023
Mark your calendar for Sat., Nov. 18th, 6 PM.
Join us on Saturday, November 18th, 6 p.m. for a Gospel Sing with the Dixie Rhythm Boys and the Victory Quartet.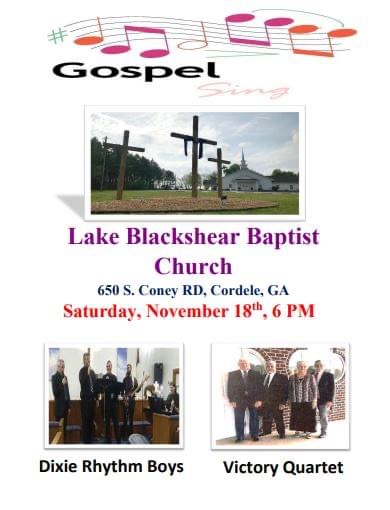 No messages have been posted.
You must first create an account to post.